Following on from
yesterday's post
here is the next in the Christmas Leftovers Recipes mini series: vegetables.
All Vegetables
Shepherds Pie
- freezable and delicious if you don't freeze with the potato on top
Veg Soup
- simple but filling
Pasty
- don't both making your own pastry, this recipe from Jus Rol is great. Include as many vegetables as you like
Pasta Sauce - blend everything up with some tomatoes, add to cooked pasta and top with cheese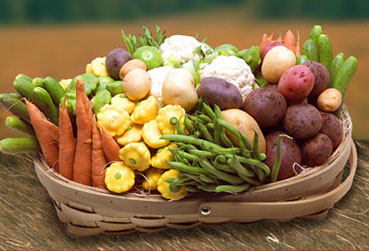 credit to biteofthebest.com
Carrots
Carrot and Lentil Soup
- perfect after a winter walk and completely freezable
Carrot Cake
- turning something healthy into something rather indulgent, still counts as a veg though
Sprouts
A few weeks ago my local Tesco had bags of sprouts for 1p each! So of course I went crazy and bought 2 large bags so I've become a sprout aficionado in recent weeks. Here are a few of the recipes I tried out and some additional ones too.
Sprout Gratin
- an amazing accompaniment to Boxing Day lunch
Cheesy Sprout Pasta
- I used this recipe, minus the potato. You can also add bacon to jazz it up a bit
Brussels Sprout Pate
- an unusual starter for Boxing Day dinner
Sprout Coleslaw
- a nice cold option to have with Boxing Day dinner or to put in sandwiches or (as my boyfriend likes to do) place on top of pizza
Brussels Sprout and Nut Soup
- decadent, simple and quite impressive, might be one to make for the in-laws
Potatoes
Who are these cray people who still have rosties left over? Just eat them cold! But if you actually do have some left over:
Gnocchi
- a little bit of effort but well worth it
Smoked Salmon and Lemon Fish Cakes
- for all you lucky folks who are having smoked salmon but still have some left over
Peas
Lemon and Pea Risotto
- looks delicious and great for using for pack up
Pea and Ham Soup
- lovely if you've got some left over ham from Christmas dinner too
Parsnips
I hate parsnips, I think they are vile so I can't vouch for any of the following recipes but I have it on good authority that they are all perfectly delicious.
Parsnip Soup
Roasted Parsnips with Honey and Raisins
Cheesy Bacon Parsnip Patties
Swede
Swede is one of my most favourite vegetables so there is rarely anything left to make anything out of be
Cole and Abel
have kindly produced a series of recipes for swede which can be found
here
.
Broccoli
Broccoli and Stilton Soup
- absolutely beautiful and perfect for cold weather
Beef and Broccoli Onepot
- great if you fancy something a bit more filling and not feeling the Christmas spirit (if that's the case then you need another drink, or four)
Spicy Chicken Salad with Broccoli
- a nice healthy salad for if you are feeling somewhat over indulged, substitute the chicken with turkey
Salmon and Broccoli Lattice Tart
- another good one if you've got left over salmon, looks posh as well
Cauliflower
The Guardian
have produced a massive list of cauliflower recipes including the very interesting
cauliflower pizza base
which would be good for anyone on a paleo diet.
Cauliflower and Lentil Curry
- delicious and good if you have any vegetarians coming over, they will have something good to tuck into whilst everyone is eating their turkey curry
Keep your eyes peeled for the next set of recipes for desserts!
To see the previous post click here, to see all in this series, click here