Christmas wouldn't be Christmas without enough food to feed an army but you end up with so many leftovers it's tempting to throw it all away just so you don't have to see those unloved, sad looking vegetables in the fridge staring at you any longer as you bypass them for something more delicious. This mini series will suggest a few recipes to transform those leftovers into some delicious feasts. Today, we're starting with the turkey.
1.
Turkey and Veg Curry
Ahh, an oldie but a goodie. Turkey curry is a bit like Mary Poppins, practically perfect in every way; delicious, nutritious, quick, freezable and simple. 1. Fry an onion/leek 2. Add some leftover vegetables 3. Whack in some turkey 4. Add a jar of your favourite curry sauce and simmer for 20 mins 5. Yum!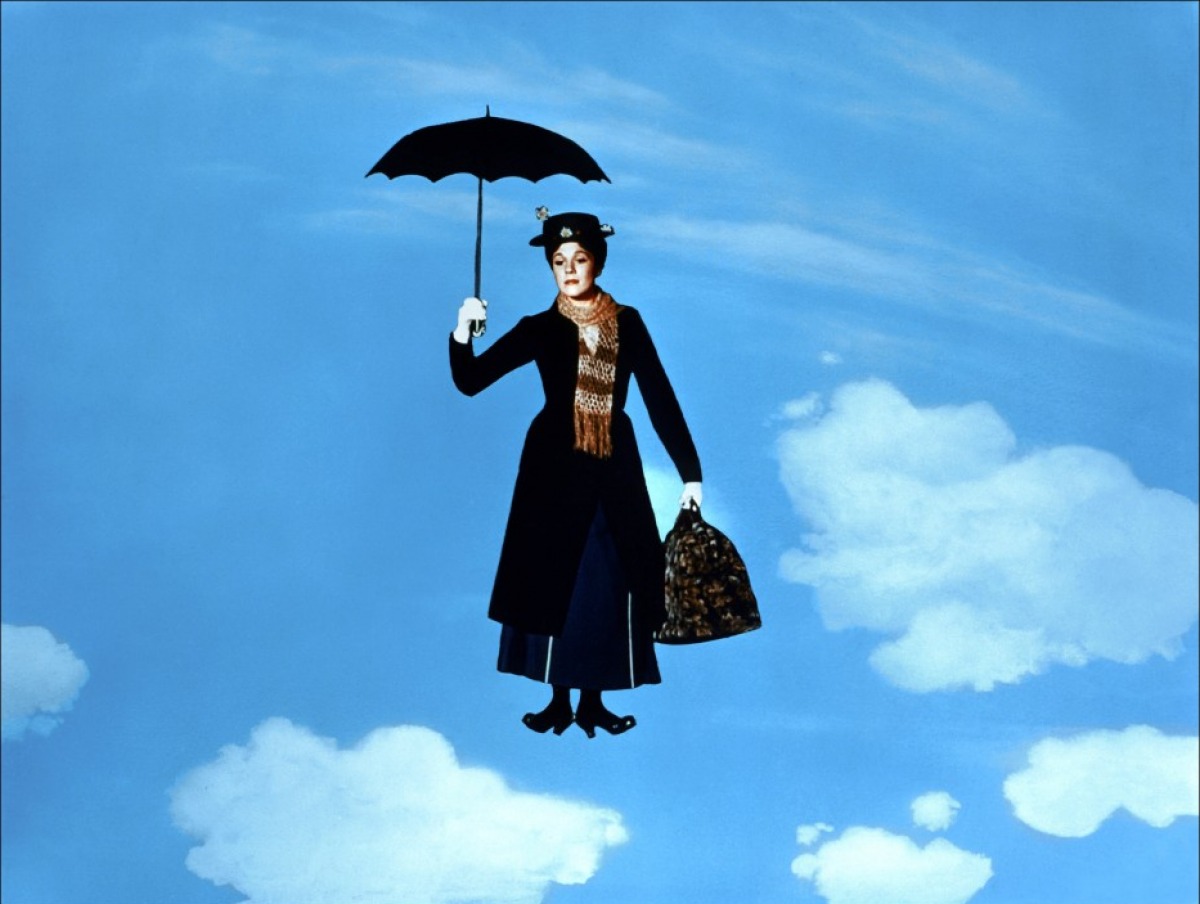 Warning: Please do NOT attempt to freeze Mary Poppins
2.
KFT
Last year I cooked my very first turkey. I cooked it with the giblets still in the plastic bag inside the turkey. I never claimed to be a good cook but I did, however, come up with a brilliant idea for the large chunks of left over turkey. Kentucky. Fried. Turkey. I'll just give you a moment to let that thought sink in... You okay now? Good. Here is
the secret recipe
for creating Kentucky fried anything.
3.
Turkey Pie
You can buy pre-made pastry for little over £1, because nobody got time for making pastry from scratch, especially at Christmas! Place some pastry into an oven proof dish, (blind bake if you wish) then fill with cooked veg, chunked turkey, cranberry sauce and some gravy, give it a stir and pop a pastry lid on top then cook. Pro tip: you can do little individual ones in a muffin tin then freeze them.
Credit to tablespoon.com
4.
Soup
Once you've picked all meat of the bones you can use the carcass to flavour soup. The legend that is Delia Smith has a lovely
recipe here
.
5.
Turkey Lunch Wraps
If you are one of those poor souls who has to return to work shortly after Christmas (boo!) then you'll appreciate having a little slice of Christmas but without all the other crap that is associated with spending a full 48 hours with your family. Simply put some turkey bits into a tortilla wrap, add some salad/other veggies you don't mind eating cold, grate on some cheese, add salsa and then wrap. Pro tip: seal the edges with mayo or crème fraîche to avoid unwrapping.
6.
Christmas Stir Fry
Chop up a load of your cooked veggies (including the sprouts) and fry in a good amount of oil. Then add some chunked up turkey. Apply soy sauce and noodles/rice to taste.
Credit to blog.fatfreevegan.com
7.
Turkey, Blue Cheese and Nut Pasta
Another great one for lunch or freezing. Mum cooked a
simplified version of this
for me last year and I really couldn't wait for Christmas to come round so we could make some more. The amendments I'd make to this recipe is (obviously) to add turkey and omit the tarragon, unless you have some, then add it. Most of us mere mortals do not have fresh tarragon to hand though.
Credit to Jane Blakey (cheers mum)
8.
Turkey Burger
A fairly simple recipe which can be done in a few minutes. It is also an amazingly healthy cure for a hangover after you've had one to many Brandies with Irish Cream. To see the recipe click
here
.
9.
Turkey Tortilla Chips
This is great for food whilst you are getting a bit merry. 1. Pour bag of tortilla chips into a dish 2. Sprinkle on some shredded turkey 3. Add salsa 4. Add as much cheese as possible and maybe some chillies if you have some 5. Microwave for 40 seconds or if you have a little more time, put under the grill till gooey. Then eat. With your face. Don't use your hands.
Credit to themessybakerblog.com
10.
Turkey Pizza
Great hangover fare, also freezable.
Use this recipe
but I'd recommend you save on making a pizza base and just using a pre-made one instead. It might be interesting to use some fancy cheese on top instead of just mozzarella. Pro tip: add the ingredients onto a cheap and plain frozen pizza if you are feeling lazy.
Keep your eyes peeled for the next set of recipes for vegetables!
To view the next post click here, to see all posts in this series, click here